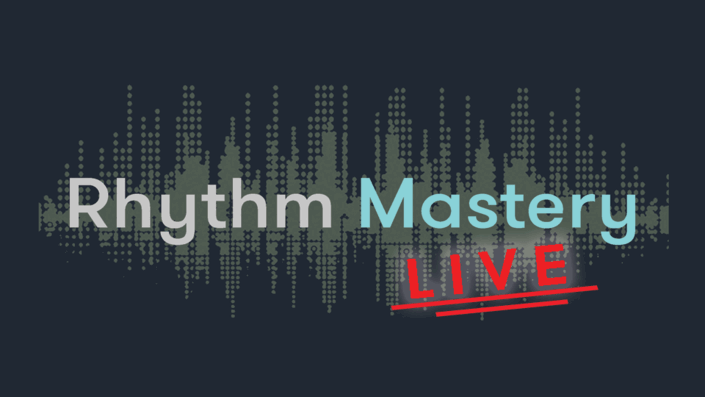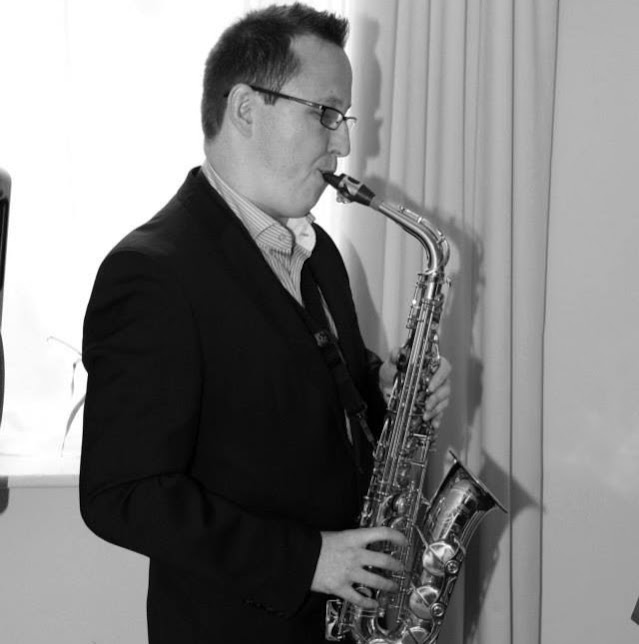 "The Rhythm Mastery LIVE masterclass is a unique opportunity to get face to face training on the Rhythm Mastery System. You will be joining a group of fellow musicians and be shown how to implement the bounce straight into your playing. Each week we will cover numerous topics on Rhythm and have a live discussion on topics you struggle with and set an assignment to complete by the following week. I guarantee that your playing will be totally transformed by the end of the six weeks."
Hit "Book your place." below (or above!) to register now at the special launch price (LIMITED SPACES) and I look forward to seeing you at the training!
To your Musical Success,
- Dan Christian
Professional Musician, Conductor and Tutor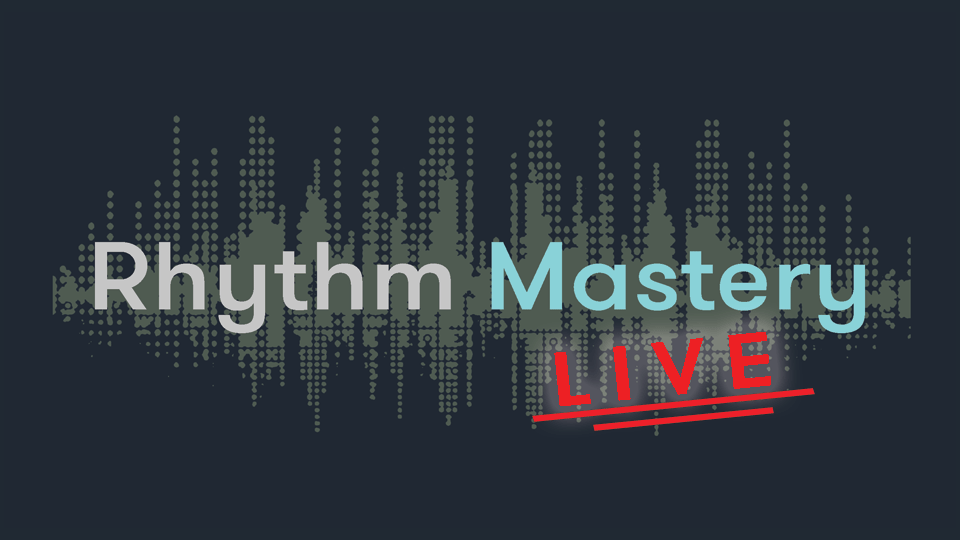 Six Weekly LIVE training Masterclass sessions
Weekly Assignment, Feedback and Q&A Sessions
Unlimited lifetime access to Masterclass recordings across any and all devices you own
About Rhythm Master and a little about me...
Rhythm Mastery is the result of thousands of hours of teaching, conducting, performing, composing and arranging. It addresses the most difficult element of mastering any instrument; rhythm. Without rhythm you are merely playing notes and never creating music.
I have been teaching Saxophone, Piano, Voice and Clarinet since the age of 17 and like many of my teachers I would always "skirt" around the topic of rhythm. Many teachers think that you either have rhythm naturally or you don't. This is totally false. Just like any skill you can learn to master rhythm provided you practice it in the right way. After the initial shock of having to teach a topic that I didn't really understood I developed a system that allows students to interpret even the most complex of rhythms methodically. This is the subject of the Rhythm Mastery Book and Online Course.
The main issue students have when trying to play musically is that they don't have a system in place when playing rhythms. They often "feel" (a more appropriate word being, guess!) rhythms without any true idea of how accurately they are playing. This leads to doubts in their playing that has a negative impact on all the other aspects of musicality.

After you have finished this course you will be equipped with the knowledge to approach the most complex of rhythms, play with feeling and renewed enjoyment. I can't wait for you to get started with the Rhythm Mastery Course and look forward to hearing about your results. Hit the download button now and get your copy of the book.

"I've always struggled with Rhythm, I'd resigned to rhythm being something that I just didn't have. This book has changed that entirely. I now FINALLY have a method that I can apply to any rhythm and honestly, it has unlocked something in me. This book is an absolute MUST for any musician regardless of level and ability."
⭐⭐⭐⭐⭐

- Angela C.
Course Curriculum
Rhythm Mastery - Book Download
Available in days
days after you enroll
Week 1 - Intro, The Bounce, Time Signatures Mastered, Live Example Training, Assignment 1, Q&A
Available in days
days after you enroll
Week 2 - The Bounce Continued, Example Rhythms, Practice Tips + Metronome work
Available in days
days after you enroll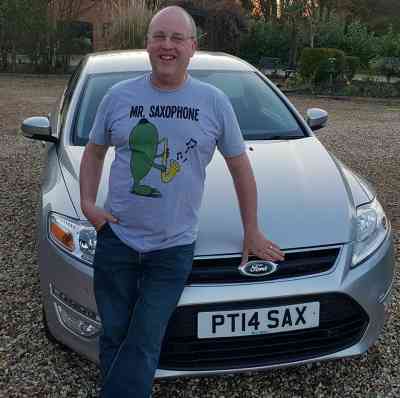 "Your SaxCasts Method is very refreshing and I can't believe how quickly I've progressed since I started my lessons. It seems now the odd concert is not beyond possibility thanks to your course. It's a pleasure to spend time learning to play such a cool instrument from such an accomplished musician, and I cannot recommend you highly enough."
⭐⭐⭐⭐⭐

- Paul Timmons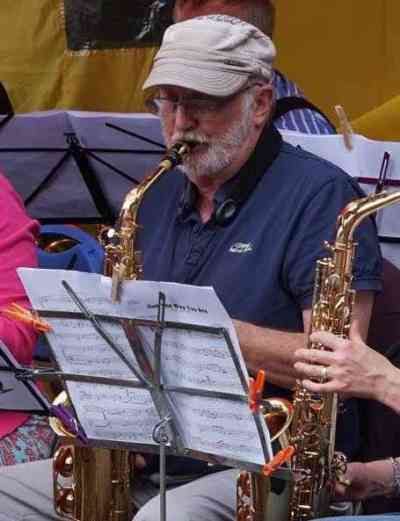 "I love playing the Sax and Dan's lessons have really made a difference to my sound and my understanding of music as a whole. I now enjoy playing in local bands and orchestras! I'm really pleased with my progress since working with this course."
⭐⭐⭐⭐⭐

- Mike Allen
Live Training Highlights:

✅ A Unique System that will fix your rhythm issues.

✅ Learn to Feel and Count Rhythm Like a Professional
✅ Learn to recognise rhythms in ANY music.
✅ Weekly Assignments to boost your playing.

✅ Practical Exercises to implement immediately
✅ Useable on ANY instrument
Your Instructor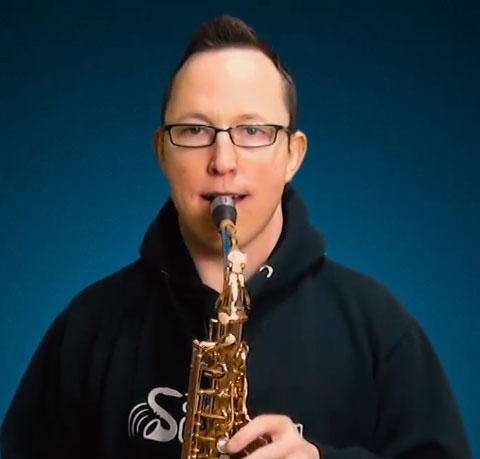 Dan is a multi-instrumentalist and founder of SaxCasts. He has run a successful teaching practice in the North of England for the past 16 years. He is a Saxophone specialist and has taught students who have gone on to study at some of the country's top Music Colleges. Dan has become a well known educational face on social media site YouTube; with his channel having well over 4.5 million views and 35,000 subscribers. You'll see Dan in action across the various sections here on SaxCasts from Fundamentals to Song lessons.
Dan started playing the Saxophone at a very young age and had achieved the ABRSM's top diploma before his 15th Birthday. His playing experience spans from Orchestras, to Musical Theatre, to Session work right through to European Tours. Dan is a well favoured saxophonist and is well respected amongst fellow professionals. Dan is first and foremost, a pedagogue and is constantly researching new effective training methods to pass on to his students. His attitude towards teaching has always been that the aim is not to teach his students to play as well as him, but far better.
Frequently Asked Questions
What is the LIVE training?
After purchase you will secure your seat in a limited space LIVE training event led by Dan Christian in the comfort of your own home. The sessions will be run via live feed and you will be led through the training and invited to ask questions at any stage.
I can't attend the LIVE session, is there a recording available?
YES, shortly after the event has taken place there will be recordings of the stream available free for all attendees. If you miss one of the sessions it's not an issue at all. You can watch it again afterwards.
Which instruments is this training for?
The training is appropriate for all instruments and will be useful for all musicians. After the Rhythm Mastery training you will have a system to apply to all music written and by ear.